Its experience: nearly 120 years of history and change
Our history goes back over more than a century. ESA, Ecole Supérieure d'Agricultures, saw the light of day in 1898 with the encouragement of professionals from the rural world in the West of France. They wanted to develop the agricultural sector by creating a school specialised in training engineers in agriculture.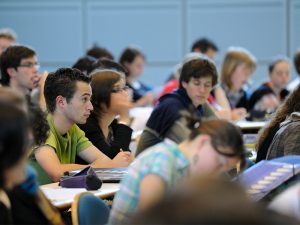 Throughout the 20th century, new development (research, international, etc.) and training (distance teaching, Bac +2, 3 and more study programmes) activities were added to the school's original goals.
Our job is to train women and men, young and adult, from all walks of life who aspire to a higher education or professional qualification, in order to help them to achieve their goals. To this end, our agricultural training centre implements various educational systems that emphasise experience, individual support and moral reflection.
The opening-up: of the West to abroad
ESA is established in Angers in the West of France, the leading agricultural and agri-food region of France. At the regional level, ESA is part of the Université Bretagne Loire. It collaborates of course with the universities of Angers and Nantes, as well as with the grandes écoles of the Pays de la Loire (Oniris, Agrocampus Ouest, etc.). It actively contributes to the plant (Végépolys) and the agri-food (Valorial) competitiveness clusters.
In addition, ESA's CFA (networked apprenticeship training centre) promotes the development of apprenticeships in 22 lycées (higher secondary schools) affiliated with the CNEAP network (Conseil National de l'Enseignement Agricole Privé – National council of private agricultural educational establishments) of the Pays de la Loire.
At the national level, ESA is one of the four private undergraduate and graduate agricultural schools (grandes écoles d'agriculture) that make up FESIA (Fédération des Ingénieurs pour l'alimentation, l'agriculture et l'environnement – French network for Education and Research in Life Sciences). The four schools are ESA in Angers, ISARA in Lyon, ISA in Lille and INP in Toulouse. It is also part of CNEAP, CGE (Conférence des Grandes Ecoles – Conference of Grandes Ecoles) and FESIC (Fédération d'Écoles Supérieures d'Ingénieurs et de Cadres – Federation of Higher Schools of Engineering and Business Studies).
At the international level, ESA is a well-known participant in European exchange programmes (Erasmus +, etc.). Outside of Europe, it collaborates with, for example, China, Brazil, Russia and Argentina and has developed partnerships – of which more than 10 in the area of double qualifications – with 139 universities from all over the world. ESA's international dimension as reflected by its Erasmus + recognised masters' programmes, the 250 international students hosted each year of 35 different nationalities and some ten visiting lecturers give the school its cachet.
The expertise: for all
Since its very beginnings, ESA has sought to be open to all students, adults and companies, and, more generally, to society. The school undertakes applied research in the agricultural and agri-food sectors and trains professionals responsive to contemporary issues. This expertise permeates our training and the research contributes to it.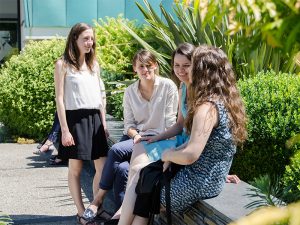 • In the area of education and training: ESA is different in that it offers all levels of higher education from the Bac to the Doctorate. Several modes of teaching are offered so as to make them available to young people and adults from different walks of life: full-time (initial and continuous), work-study (apprenticeship agreements and professional training contracts), distance learning and validation of professional experience (VAE). Each year, 2,500 students choose to study at ESA and thereby make it one of the leading agricultural higher educational groups in France.
• In the professional area: the largest companies call on ESA for their development (training of employees, orders for research, assistance in recruitment, counselling and special training for employees of foreign subsidiaries, etc.). These constant exchanges allow us to remain always in step with the challenges and realities of the world of work. Nearly 2,000 French and foreign business partners place their trust in us each year.
• In the area of research: from the outset, a pioneer in responsible agriculture, ESA has always been active and forward thinking in order to position itself at the forefront of ideas. This is reflected in the school-business chairs, "Changes in Agriculture" and "Ecologically Intensive Agriculture". Given the growing food needs of mankind, the research work responds to the issues and challenges facing society, such as, for example, learning to produce both more and better by ensuring the renewal of the planet's resources or, with an aging population, guaranteeing elderly people a healthy diet.
Our mission: Feeding the world with intelligence
Feeding the world with intelligence, the huge goal that ESA has given itself as a matter of policy by training young people accordingly and as an undertaking to the food-processing and rural sectors:
To combine training and education, the transmission of knowledge and the initiation to life because the studies involve the whole person.
To train women and men who mobilise their intelligence, imagination, feelings, emotions, passions, physical ability and intuition.
To be open to the world through the versatility of education, training for professional life and international relations.
To be the school of all types of agriculture, those of today and of tomorrow.